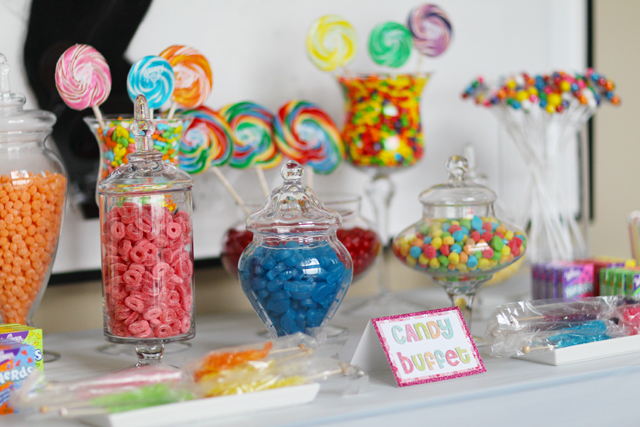 Most recently I've been experimenting with predetermined set-ups for my entertaining.  It cuts down on the last minute rush to get everything ready as you can prep well in advance.  I feel like it also helps set the mood, much like the Champagne Bar did for my Oscar Party.  I'm hosting a meet and greet for the niece that I plan on 'borrowing' newest family addition, and while I've always admired candy buffets I've seen online and in magazines, I thought it was about time to give it a go myself.  I'm taking you step by step on how to create your very own candy buffet.
Choose a theme.  I was inspired by fun and fabulous polka dot wine glasses that I purchased, and decided to center my theme around the colors of those glasses.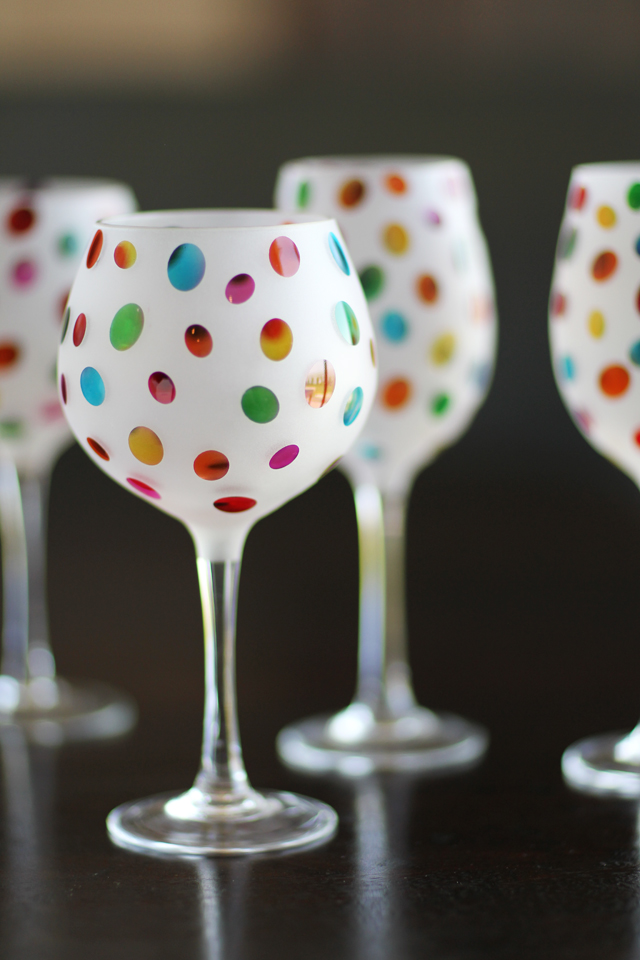 Gather Your Glassware.  I hit up Home Sense, which has an incredible selection of glass vases for a very minimal price.  Flea markets are also an option when looking for interesting but inexpensive glassware.  Dig around your own home though, the more interesting the piece, the more character your buffet will have.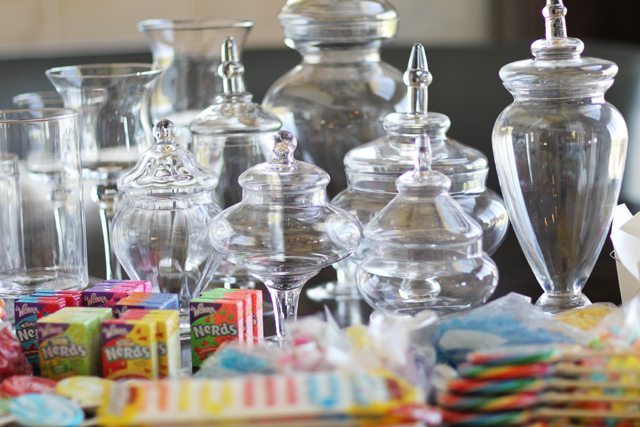 Decide on your candy.  Have a general idea of what you're going for.  Is it a monochromatic look, or does it have a specific theme?  I had a general idea of the kind of candy and the colors that I was looking for, and then I went from candy shop to candy shop hunting down the tastiest treats.  No one said this job was easy.
Arrange and decorate.  I liked the idea of mixing colors and textures in different shapes and heights of vases.  This is the fun part, and also where you should check the freshness/taste/softness of the candy.  You wouldn't want to serve your guests anything you wouldn't eat yourself, right?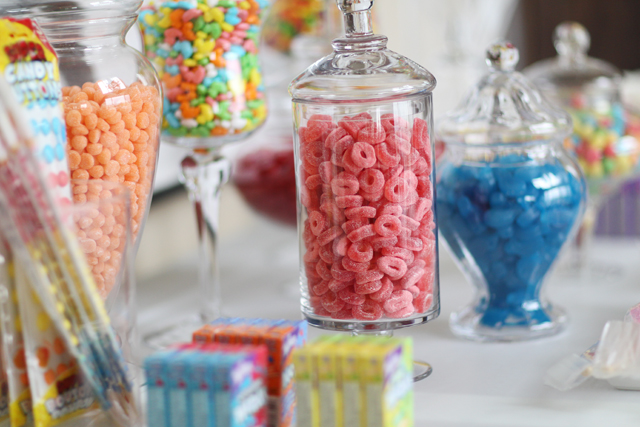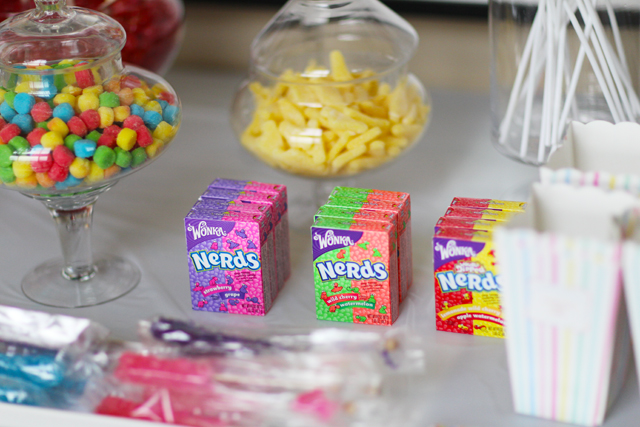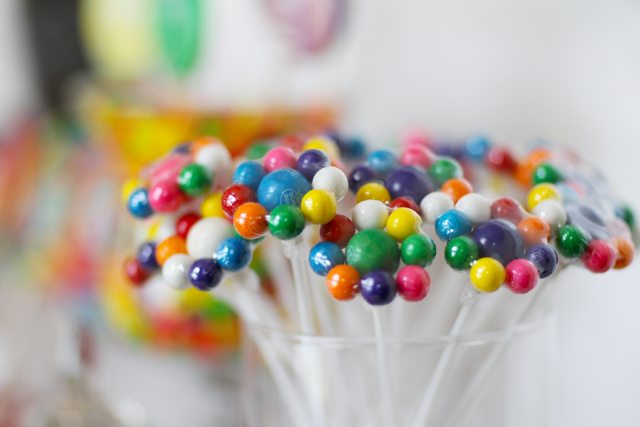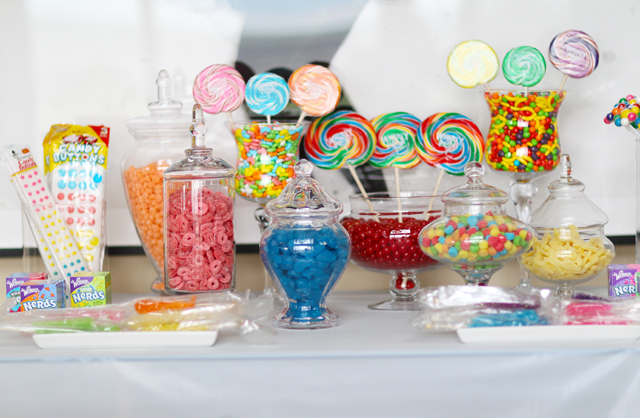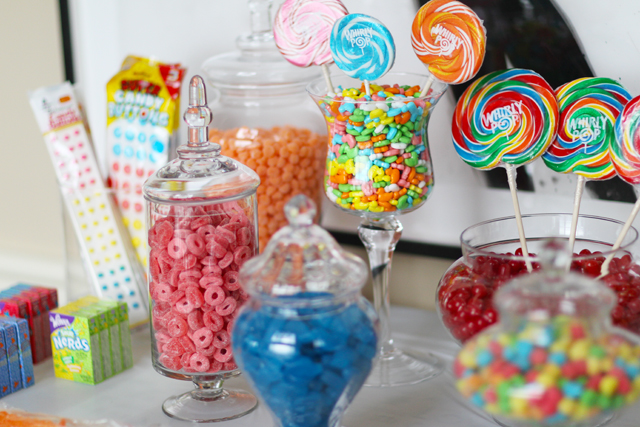 Add extras.  Once everything is set up you can go that extra mile.  Label the jars, either in keeping with the theme, or to identify what the item actually is.  You can also add ribbons, bows, anything really, to finish off the overall look.  Don't stress about this last part, remember how you just nailed setting up a candy buffet?  That's right, enjoy the event and revel in the compliments.