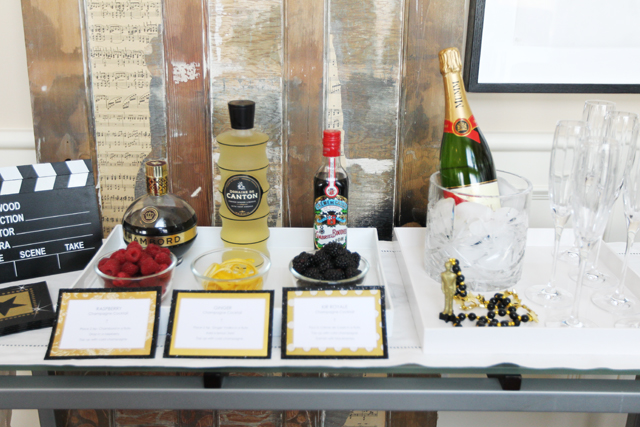 Often when I'm hosting events I try to come up with a signature cocktail that goes with the theme or the feel of the evening.  I find it not only helps solidify the purpose of the evening, but it actually makes my hosting gig so much easier.  Instead of stressing about playing bartender I can relax knowing that everything is set up for the signature drink of the night.  For an upcoming event I've decided to play around with a champagne bar, which will allow my guests to pour their own drinks and taste test multiple beverages.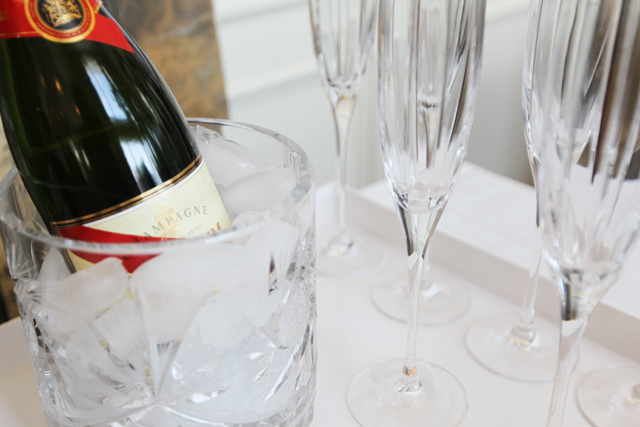 Place champagne on ice, this way the cocktails will stay crisp and cool throughout the evening.  I keep spare bottles in the fridge to replenish when needed.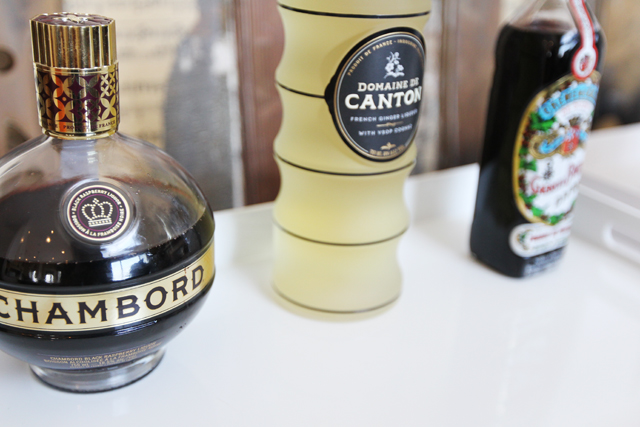 Next, time to pick your champagne cocktails of choice.  There were so many to choose from and after much consideration I settled on three.  Raspberry Champagne Cocktail, Kir Royale, and Ginger Champagne Cocktail.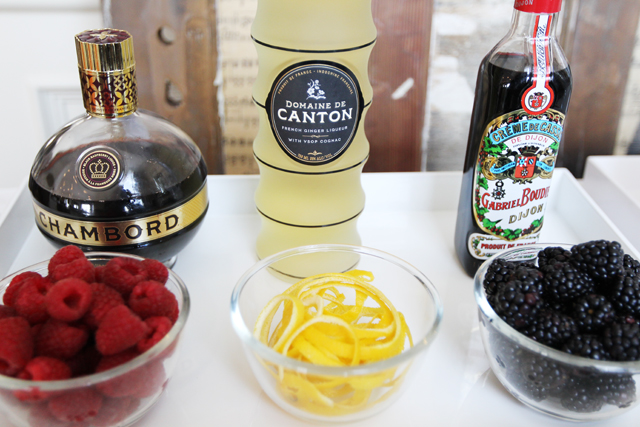 Garnishes are a fabulous touch to any drink, and I always try to add them to the beverages I serve to my guests.  Keep extra garnishes prepared in the refrigerator to top up throughout the evening.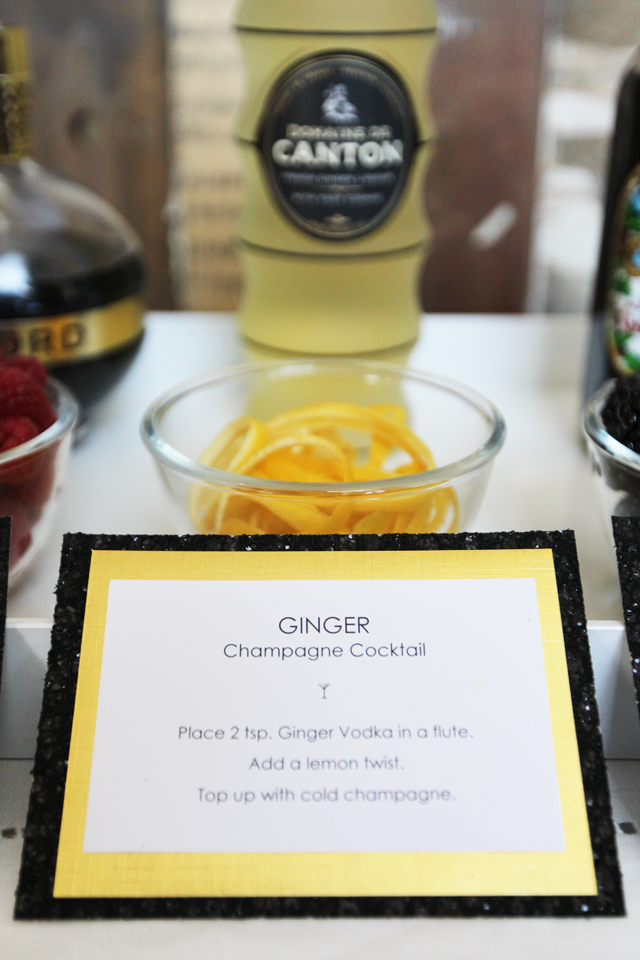 Making recipe cards to instruct guests on how to mix their own drinks adds an interactive element to any party.  It also allows your guests to adjust their beverage to their own palette.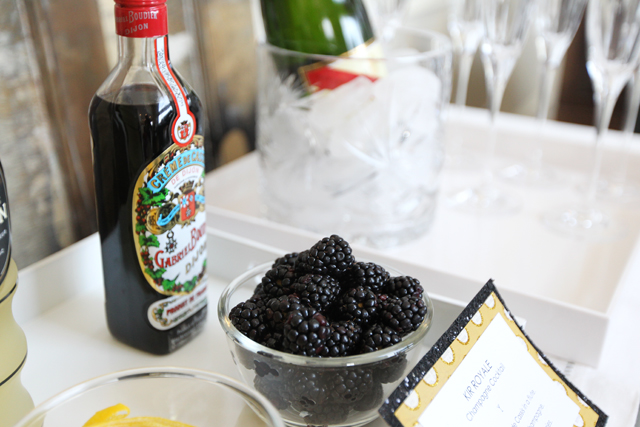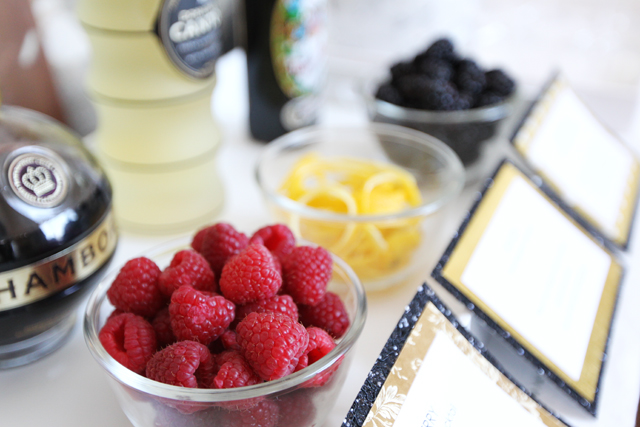 Finally, feel free to add small details and decorations to enhance the theme or the feel of the night.  I will be doing this champagne bar for Oscar night so I found coordinating napkins and some fun flair.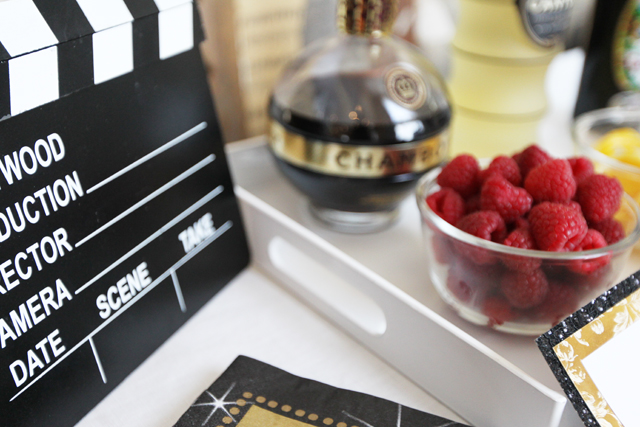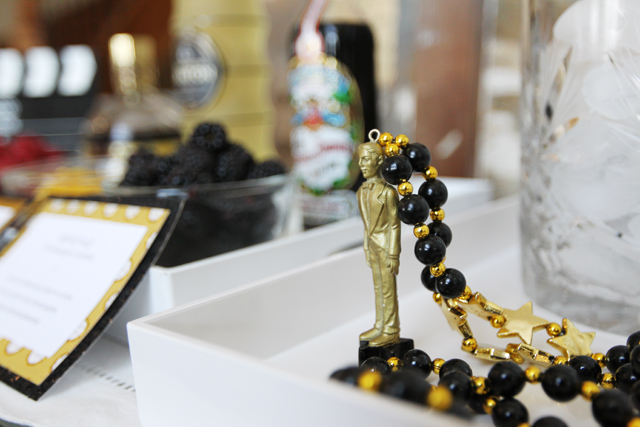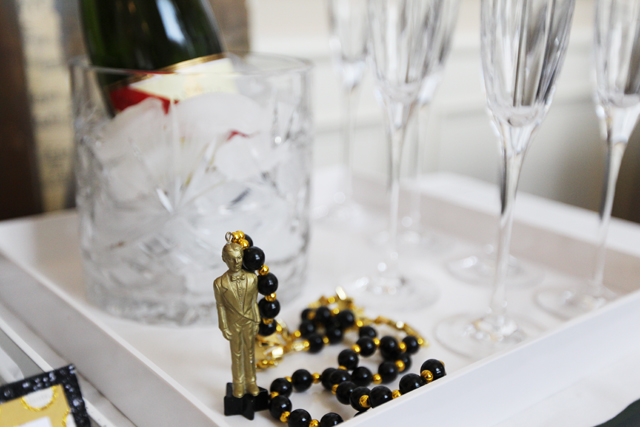 Lastly, relax and enjoy.  And try to have one of each cocktail.  Times two.