I've been home for a week now, from the French Polynesian island of Bora Bora, settling back in to the chaos of life.  Bora Bora was just as stunningly perfect as I remember it five years ago.  Teal blue water that was so crisp and authentic I somehow questioned whether it was real.  There were white sand beaches and lush greenery everywhere you looked on the island.  Snorkeling excursions revealed coral reef where I was able to identify every fish starring in Finding Nemo.  The beauty of it all brought me to tears more times than I can count, and made me feel beyond blessed to be there.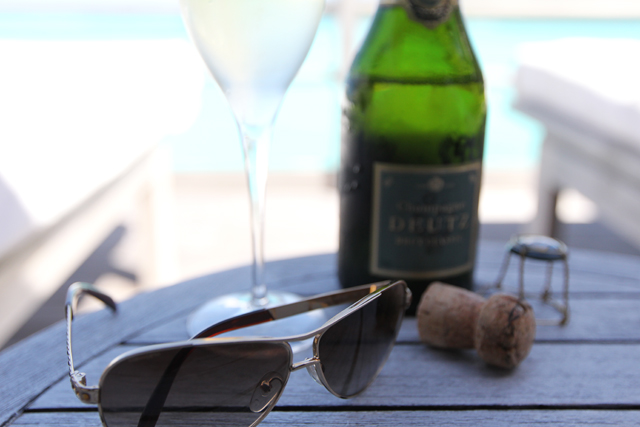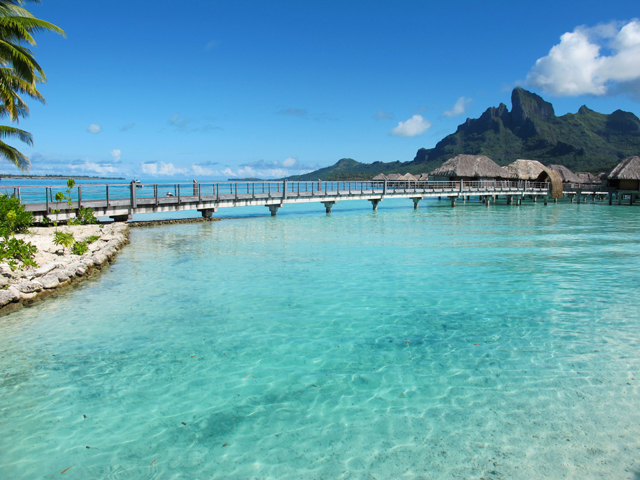 We stayed at the Four Seasons Bora Bora, and it was literally what dreams are made of.  They anticipated our every need, whether it be the freshly squeezed juice-of-the-morning at breakfast, the constant refilling of your glass with ice-water on the beach, or the sofa for two that allowed you to take in the sunset each night while indulging in cocktails and sushi.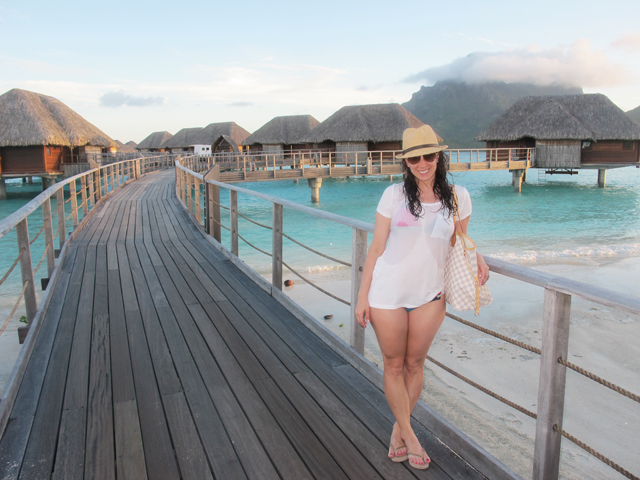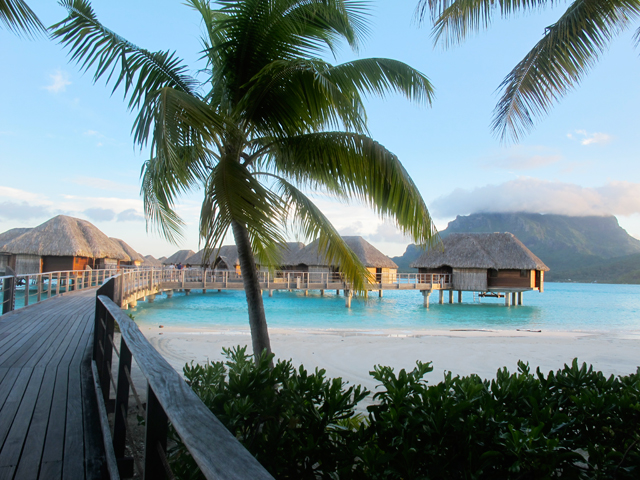 This is what the walk back to our bungalow looked like each evening.  We would often take a final swim off the back of our hut before showering up, watching the sun set and heading for dinner.  I told you, it was more dream than reality.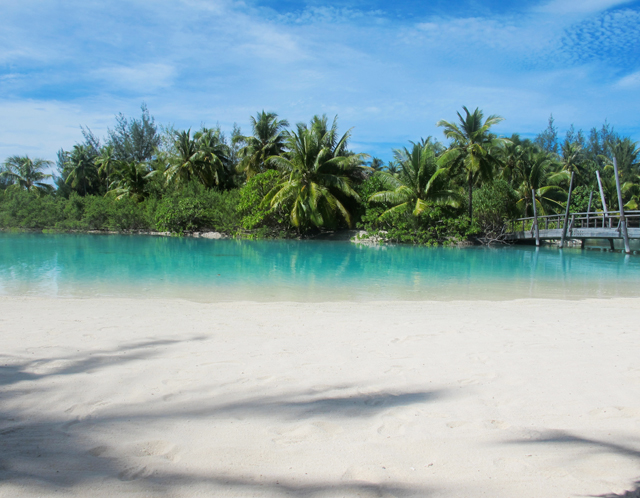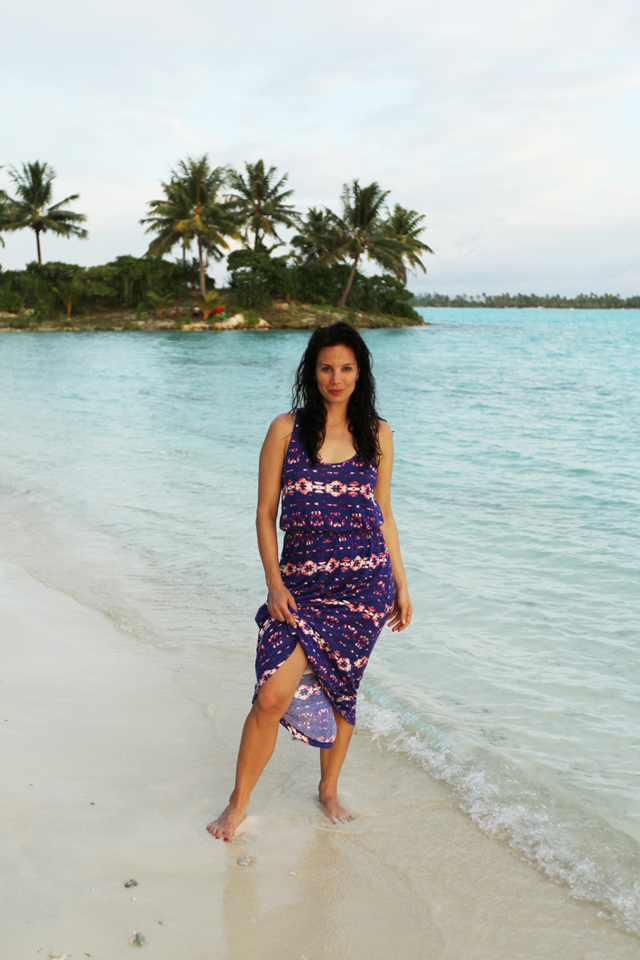 My days were spent sunning and reading, snorkeling and swimming.  Playing frisbee and making my way through the drink menu at breakfast lunch and dinner.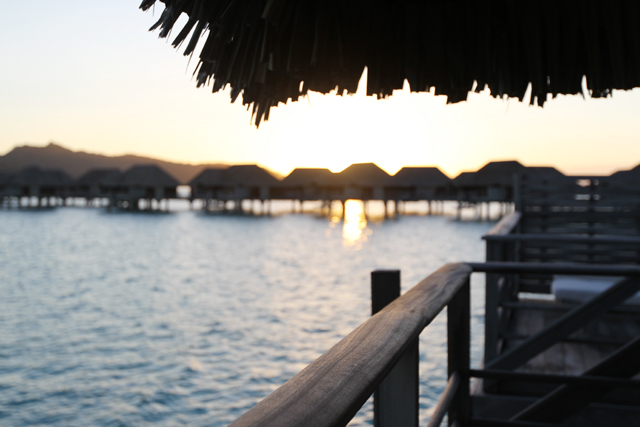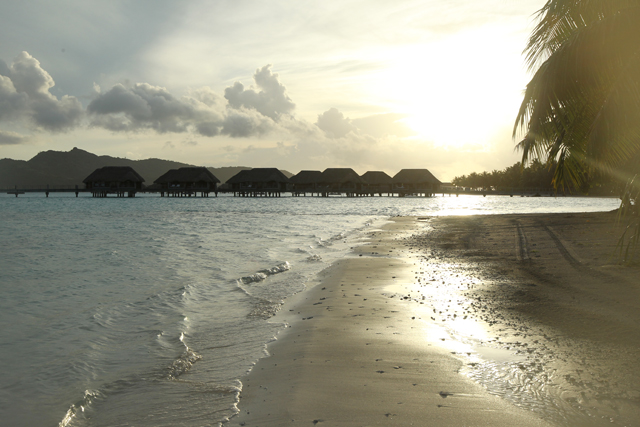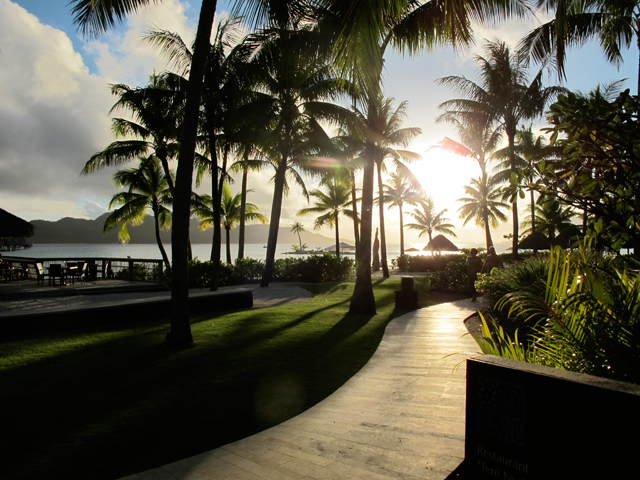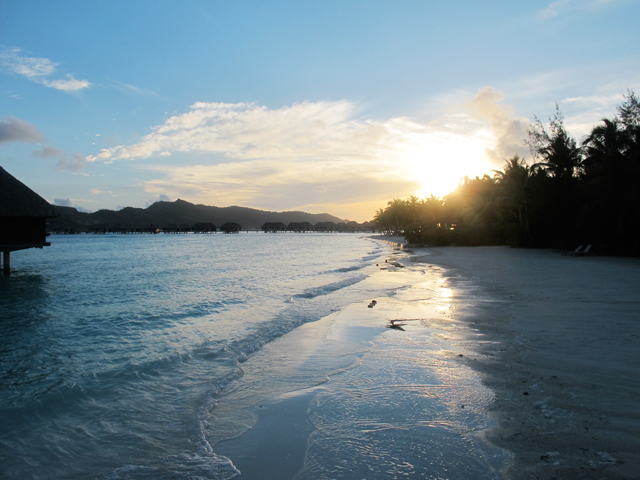 The sunsets were beyond amazing, and more often than not they left me speechless.  There were so many moments that physically hurt from the sheer beauty.  I feel so blessed to have been able to travel back there, and the only thing missing were the friends and family that were with us five years previous.  I only hope I can be so lucky as to come back one day, and until then I have the most amazing memories to cherish.