Collaborating With Coco + Violet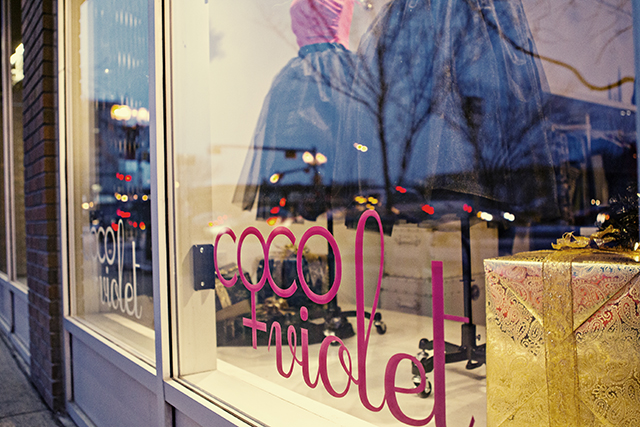 Before I moved back to Calgary, during one my visits home, my mother and sister brought me to a new boutique that had opened up in the Mission area.  It was Coco + Violet, and it was love at first sight.  Contemporary high-end labels that couldn't be found anywhere else in Calgary.  Each piece was done in a small size run, guaranteeing that you wouldn't run in to half a dozen gals in the same outfit.
I was incredibly honored when Helen, owner of Coco + Violet, invited me to collaborate on a project together.  It transformed into me designing and dressing the storefront window for Christmas.  With an edgy gold and black theme, I designed, drafted and sewed three tea length tutus for the mannequins.  I wrapped numerous presents, got my hands on a black tree, and hung dozens of gold snowflakes from the ceiling.  We're both thrilled with the results, and I hope this is just the start of our creative endeavors together.