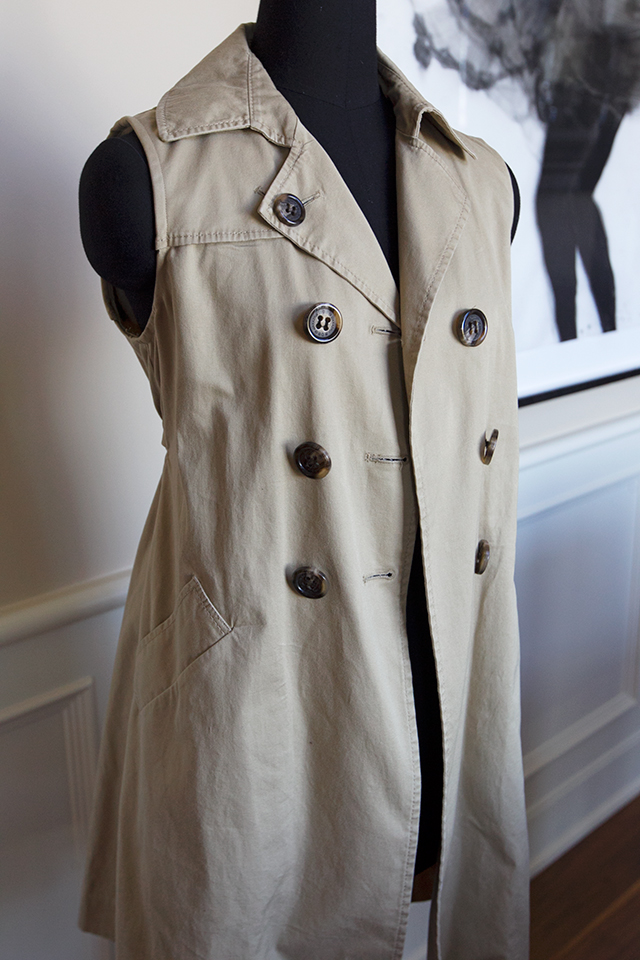 While recently clearing out my closet to make room for the future family member, I came across an old trench coat with outdated sleeves.  It got placed in the consignment pile, however,  upon further review of it's fantastic quality and classic body style, I decided that it just needed a slight update.  By removing the sleeves and transforming it into a trench vest, it immediately became relevant again.  Vests are huge this fall and I'm excited to get some use out of my 'new' trench vest.  The best part is that the way in which I removed the sleeves allows for future alterations, leather sleeves in the future perhaps?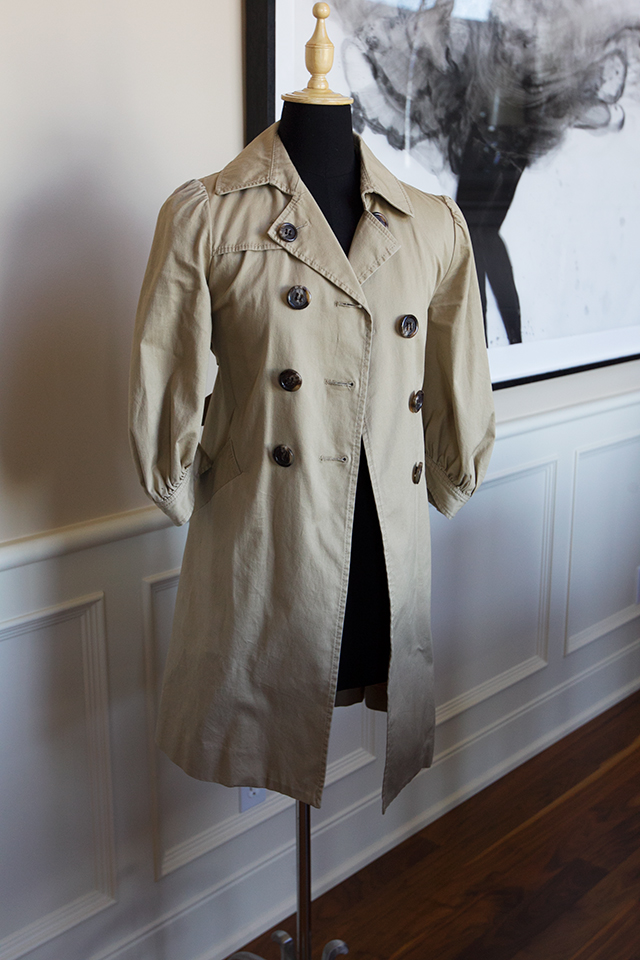 An out-dated sleeve style made this beautifully crafted trench the opposite of a go-to in my closet.

Before you start cutting into anything you need to assess the situation.  My trench coat was unlined but the finishing detail was well done.  If your coat is lined you'll have a few additional steps, if you are unfamiliar with small alterations it may be worth it to take to a tailor to remove the sleeves for you.
For this type of situation you'll need a stitch ripper or a pair of very small scissors to undo the the seams.  In this case I had to stitch rip the casing at the top of the seam.  If you're able to take the casing off in one piece you'll be able to re-use it so you don't have to serge the seams.

After removing the casing at the top of the seam start stitch ripping the bottom of the seam that holds the sleeve to the body of the coat.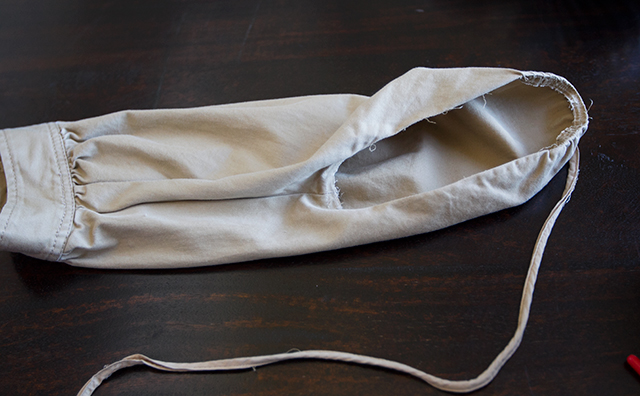 You should be able to remove the sleeve and the seam casing with moderate ease.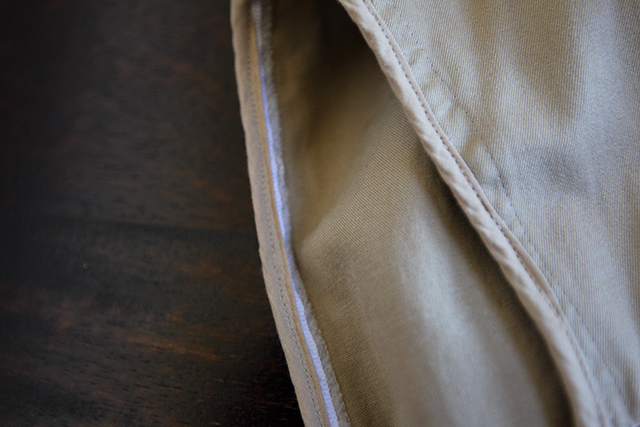 Take the casing and sew it on overtop of the new sleeve hole to hide the fraying edges of the fabric.  If your coat did not have a casing you can either create a casing or use a serger to prevent the fabric from further fraying.

After you've sewn the casing back on or serged the seam, fold the outer edge underneath and topstitch it in place.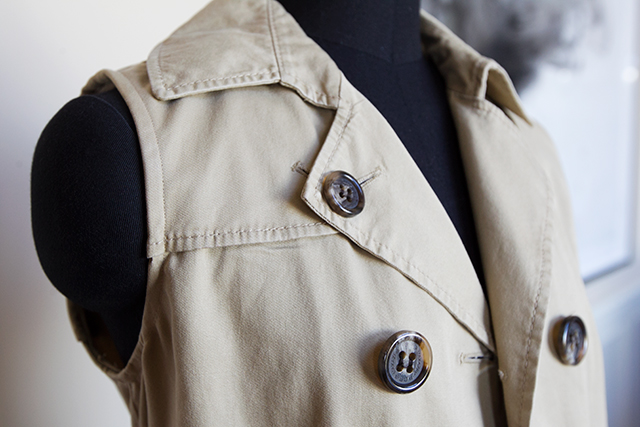 Voila, you have a fabulous new vest that is guaranteed to get lots of wear this fall and winter season.