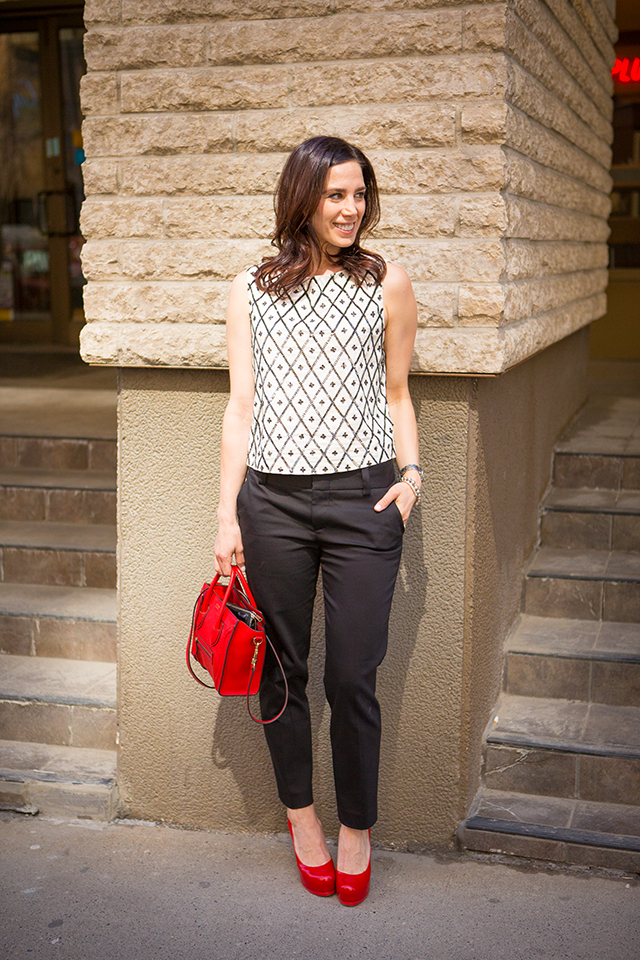 Alice + Olivia Tank, Alice + Olivia Trousers, Saint Laurent Pumps, Celine Handbag, Hermes Watch, Tiffany Bracelet, David Yurman Bracelet, La Vie Parisienne Earrings
My absence from the this little space on the internet comes with a fabulous reason.  This past weekend I travelled down to California where, along with my sister and brother-in-law, surprised my sister-in-law in Disneyland for her 30th birthday.  I love surprises, and getting to surprise one of my favourite people made it even more special.  The icing on the cake was missing the snowfall that happened back home in Calgary.  Seriously, spring can come anytime now, I'd like to eventually trade in my snow shovel for a lawn mower.
For updates on what's going on when I'm not posting here on the blog follow along and like Centre Street's Facebook page and Instagram.