Signature Series – Cake Pops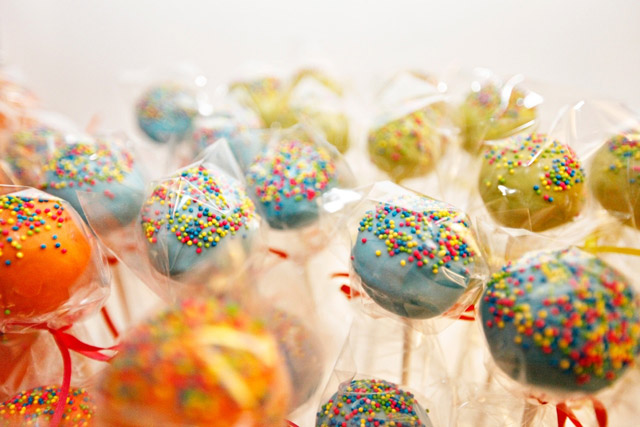 Everyone seems to have his or her signature dishes.  You know, the kind that people expect you to bring to a potluck, and you hear about it if you don't.  I have a few of these dishes myself that are on constant rotation.  I'm often asked for the recipes of these items, so I've decided to create a blog series entitled Signature Series.  It will feature my crowd pleasing, go-to recipes, and I've decided to start it off on a sweet note.
Cake pops are a new discovery for me, but they have proven to win over a crowd, and therefore are in the regular rotation.  I've tried a few recipes for my cake pops, but this one in particular ups the anti.  Not only are they guilt free due to their size, but they're the perfect party favor.  I love being able to send my guests away with a little something, and these treats are perfect for that.  Whether it be a birthday party, Easter brunch or just because, you'll have your family and friends eating off the end of your stick.