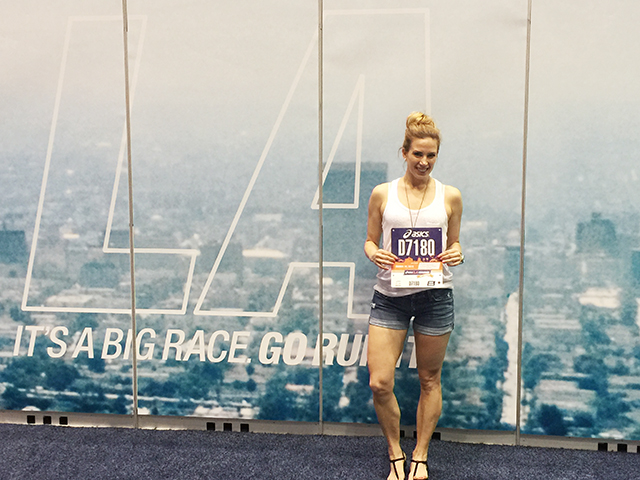 I said goodbye to 31 and welcomed 32 in a truly spectacular fashion.  Months earlier my brother had been seeking out a race for his 10th full marathon, and when he asked me to run it with him, there was no hesitation in my agreement (I think I was tipsy).  He was the one I ran slightly behind alongside for my very first full marathon, and the one that got me and my girlfriends over the finish line for my  second full marathon.  We looked at many options, but the idea of heading out to sunny LA, on my day of birth no less, fit the bill.  We proceeded to sign our entire family up for the 5km race that took place the day before the marathon, because this was a working vacation people.
2015 marked the 30th year of the LA Marathon, and it was hands down the most organized, efficient and well-operated run either of us have done.  The Stadium-to-Sea Marathon starts in downtown LA in Dodger Stadium and finishes alongside the beach in Santa Monica.  I have never experienced the tremendous sense of community and support that we received throughout the entire 26.2 miles in any other race I've run.  Families, friends and community members setting up water stations, handing out ice chips, oranges, and pretzels, and encouraging us runners with signs, cheers and salutes.  Seriously, it was amazing.
No one expected records temperatures of above 30°C for mid March, even in Los Angeles, especially me.  If you can imagine a slow moving turtle, in the desert, with five pound weights on each foot,  that would be comparable to me running in the heat.  I prefer warm weather while I'm lying down, on a beach (or sitting upright on a patio), cold drink in hand.  So it was an extra triumph and personal victory for me to make it through the entire race intact.
It's funny how things play out.  But in the past year  I've learned that physical pain doesn't even touch the pain caused by the heart.  I've learned that I can do anything I set my mind to, and I've learned that sometimes our downfalls can be lead to some of our biggest blessings.  So while I'm grateful to leave this horribly rough, yet transformative year behind, I will be thankful for everything I've experienced throughout it.  I open my arms and my heart to everything this year may bring with it.  Let's make it the best year yet.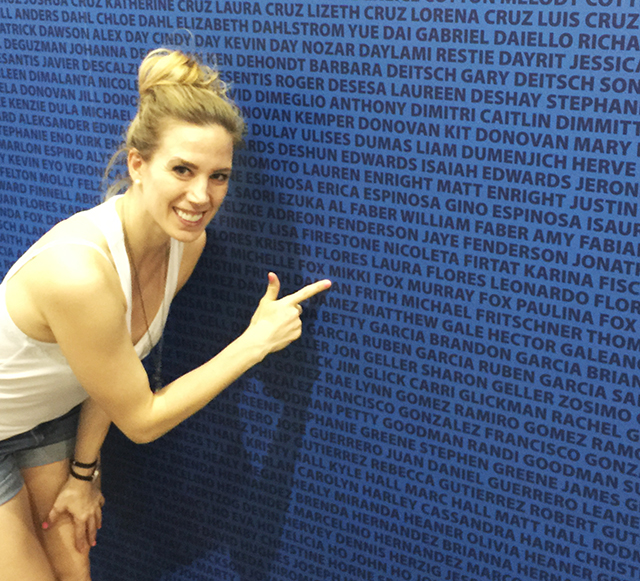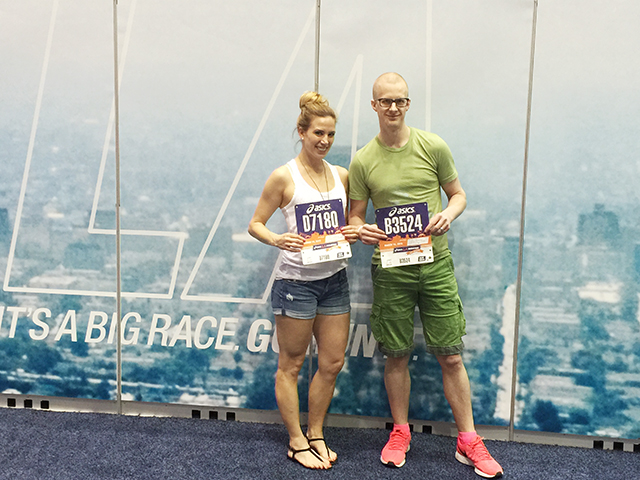 All checked in and ready to go.  Pre-race anticipation is similar to Christmas Eve pre-Santa anticipation.  Except there's no presents, just a lot of pride and a lot of pain awaiting you.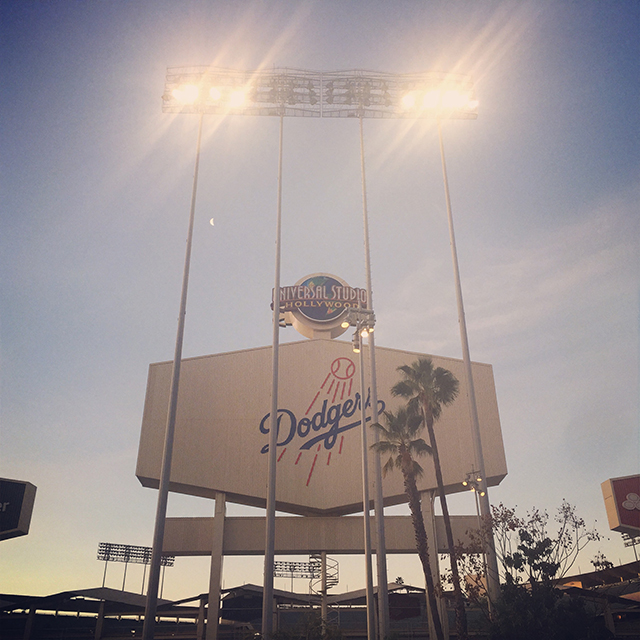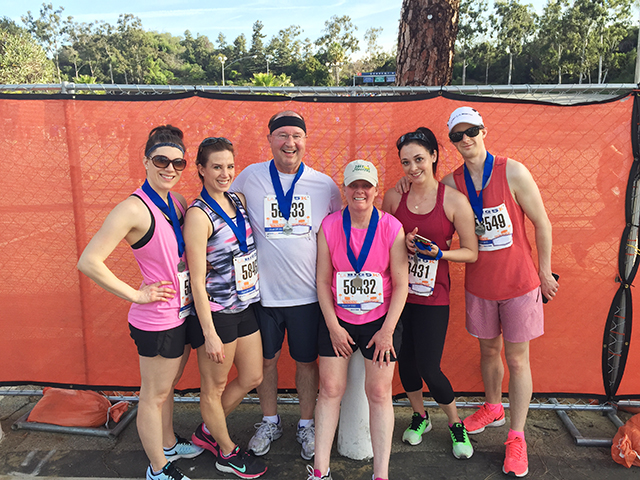 Post 5km race in unreal heat.  Good grief I love these people.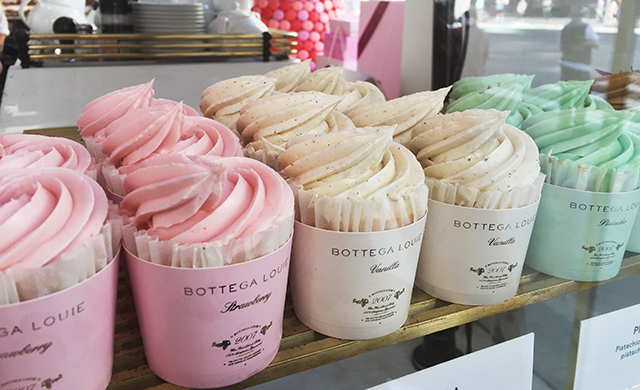 Post race brunch took place at Bottega Louie, this was a small sampling of the decadent desserts on the menu.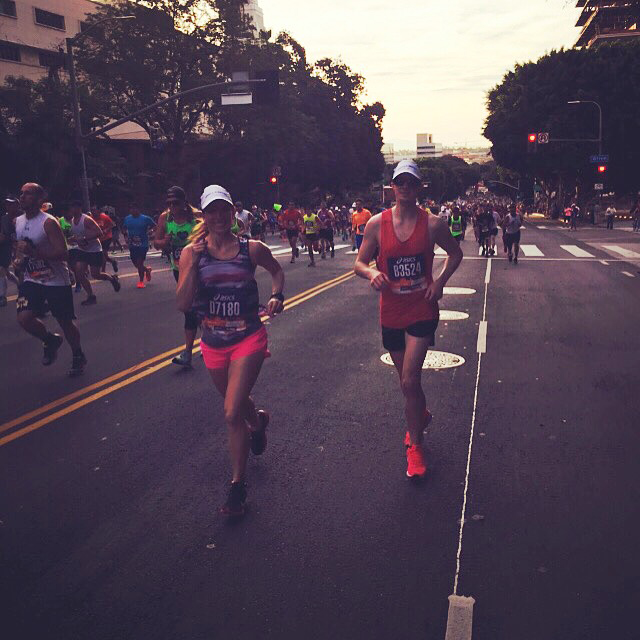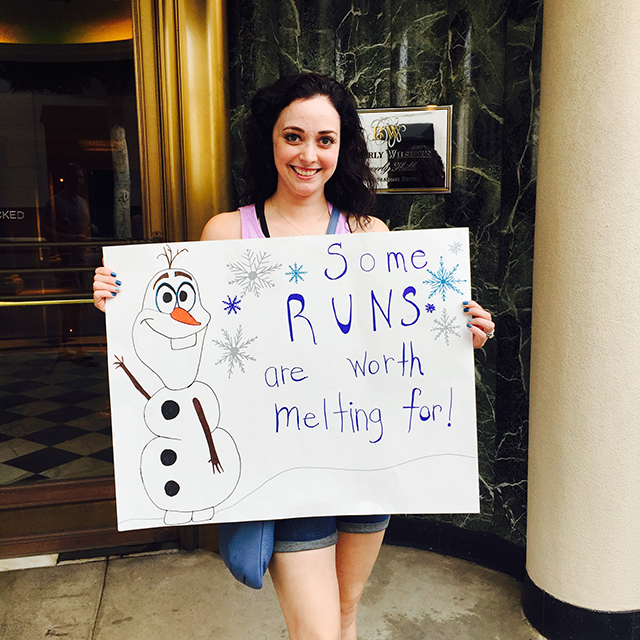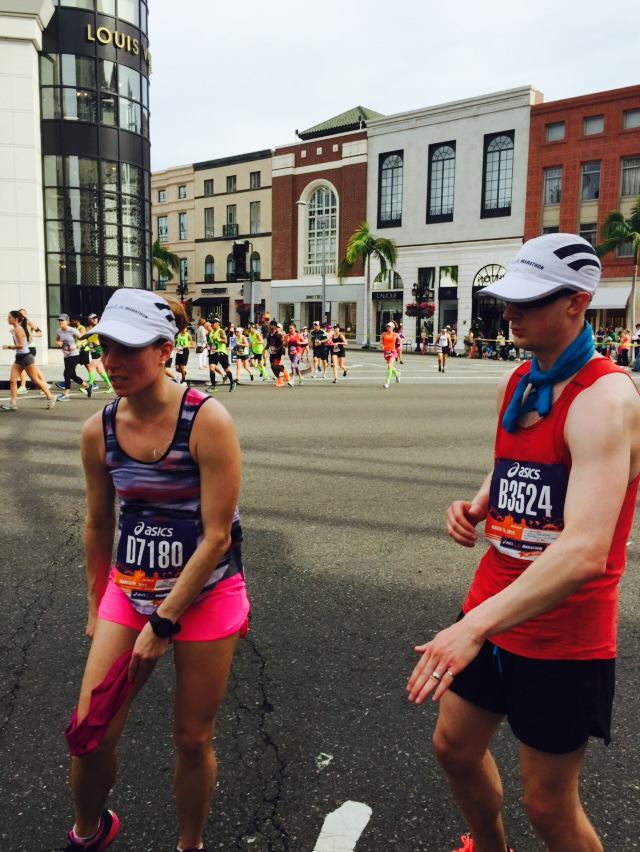 TSN Turning Point – Popping in to say hi to our cheering squad (aka. the Fam Jam) and receiving amazing cooling towels that we wore around our necks for the rest of the race.  I was legitimately worried I was going to pass out one mile prior to this.  Jealousy was also high at this point as they had been having lunch and cocktails on the patio at the Beverley Wilshire approximately ten minutes before this picture was taken.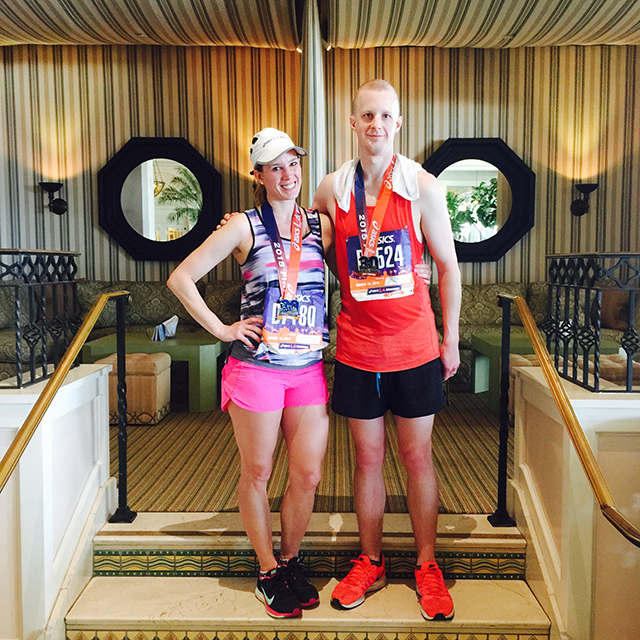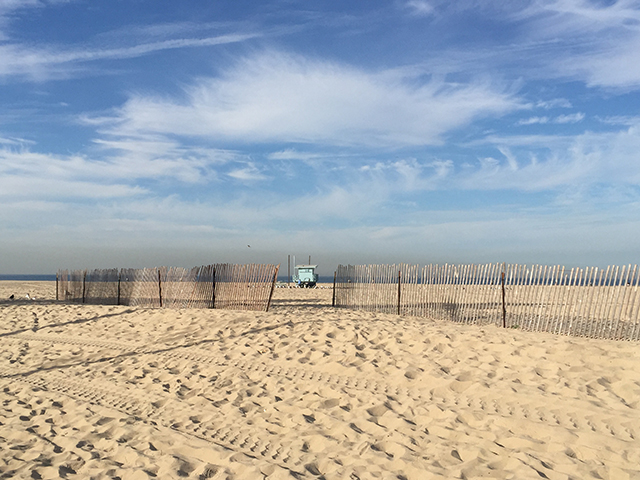 Post-race bliss.  We checked in to the gorgeous Casa Del Mar Hotel by the Sea and spent the next two days exploring Santa Monica, biking along the water to Venice Beach, dining at delicious restaurants and playing in the ocean.