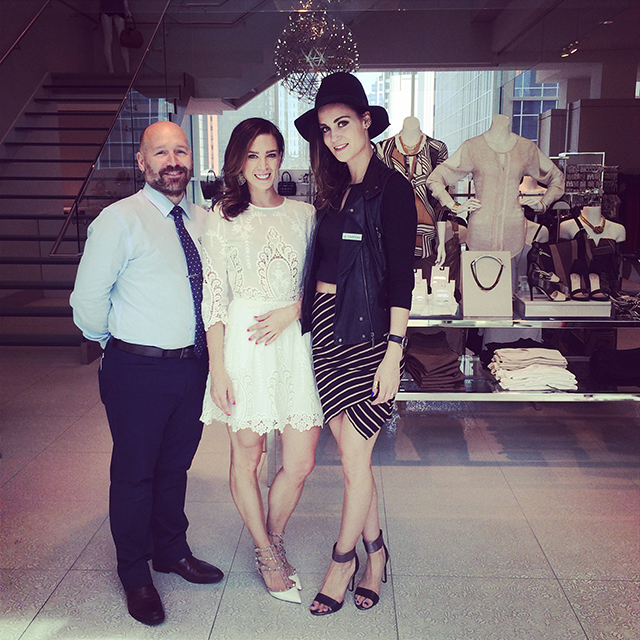 Dolce Vita Dress, Valentino Pumps, La Vie Parisienne Earrings
I had the most fabulous time being apart of and hosting the Calgary location for LE CHÂTEAU's Meet the Blogger event last Saturday.  I can  recall my own memorable LE CHÂTEAU experiences, while living in Edmonton and attending university.  There was a boutique location within walking distance of my apartment, and I distinctly remember how exciting it was for myself and my girlfriends to outfit up before heading out on the town.  The brand has grown up alongside their customer, and their collections offer fabulous transitional work apparel, event wear and casual wardrobe items.
I spent the day ogling the Italian-made Anne B.  pour Le Château Footwear Collection, wandering through the newest apparel collections, and drooling over the fabulous jewellery.  The event was made even more marvelous as I got to spend it with Charles and Sarah and their fabulous team at The Core location in downtown Calgary.  A bright, airy, two-story space that doesn't feel as though it's in a mall, but more like it's own free-standing boutique.  Funny how some things can come full circle.