While spring cleaning a couple of weeks ago I came across a stack of denim that I had pulled from my closet last spring, deeming it 'out' of style.  These days I tend to wear my denim a touch more tapered (aka. skinny) than when the style was the flare.  I knew that I didn't want to completely rid my old denim, it all still fit, much of the pairs perfectly broken in.  And then it occurred to me, the best way to salvage my old threads would be to transform them from pants to cut offs.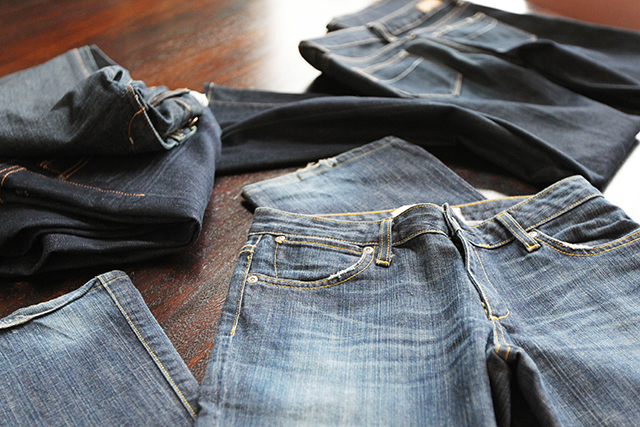 Step #1 – Pull out all of your denim that is deemed unworthy of full length wear, but full of promise as cut offs.  Styles that are a bit looser in the leg, such as boyfriend jeans work extremely well.  Jegging or second-skin denim may not result in incredibly flattering shorts.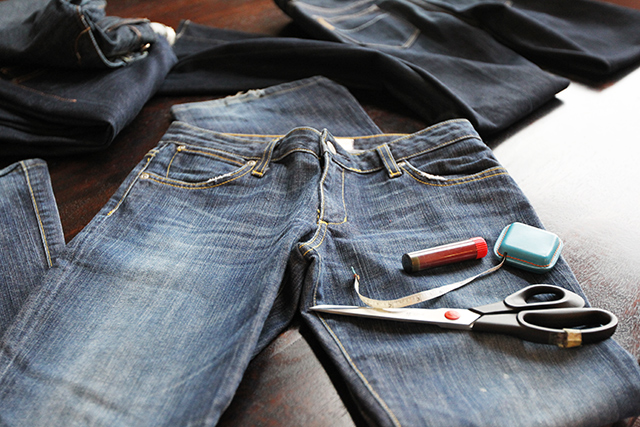 Step #2 – All you'll need is a pair of scissors, a measuring tape and something to mark your cut line with.
Step #3 – Measure out where you want your shorts to end.  You can use an existing pair of denim shorts and measure the inseam to recreate the length.  I find it's always better to start longer and cut shorter if needed.  If you initially cut them too short it's much more difficult to add length after the fact.  Once you determine where you'd like the inseam to come to, draw a line across the leg in a slight upwards direction.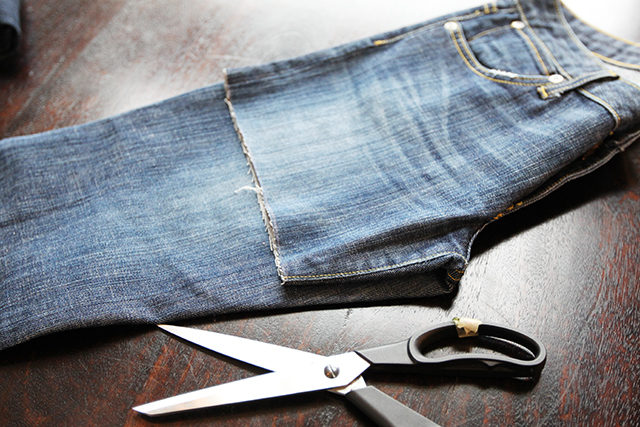 Step #4 – Cut the leg off the pants using the guideline drawn out.  Fold the pants in half and use the freshly cut leg as a guideline to cut off the remaining leg.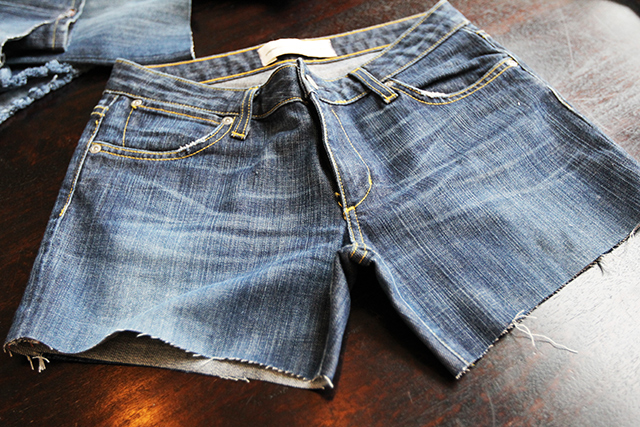 Step #5 – If you're wanting to keep your cut offs longer and wear them with a frayed hem you're all finished.  You can throw them in the dryer to speed up the process of fraying the hem, or you can wait for regular wear and tear to determine your hemline.  If you're nervous about the amount of fray that will take place you can sew a line anywhere from 1-2cm's above the bottom hem to prevent the fraying from continuing any further than your stitch line.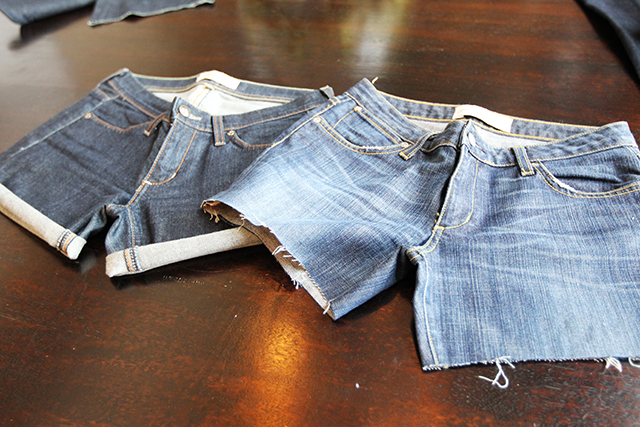 Step #6 – If you've decided to cuff your shorts, give them a good press with the iron to create a firm crease.  Roll up once, press, and roll up once more and press again.  Never was finding the perfect pair of denim shorts this easy.