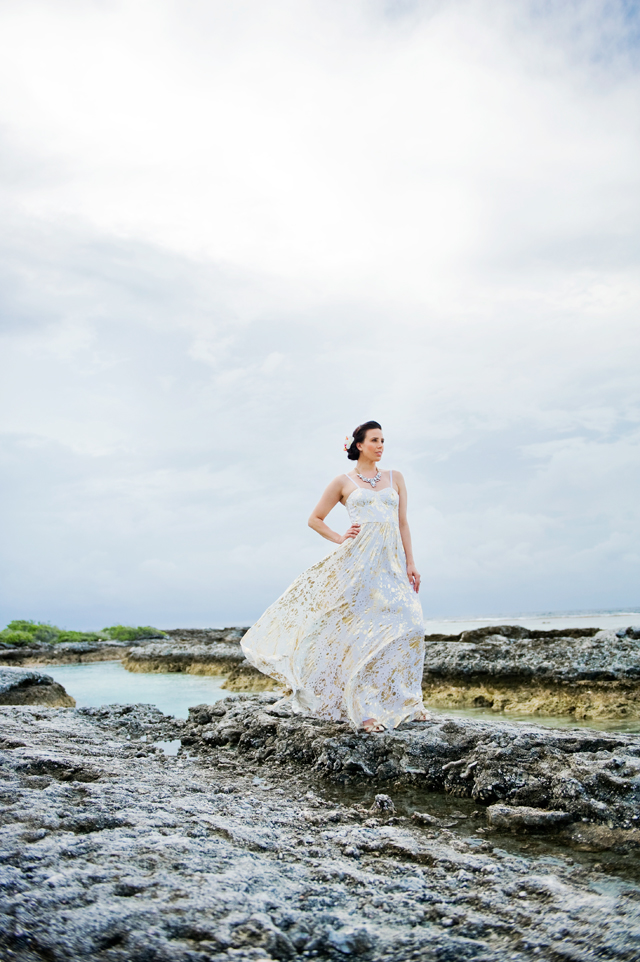 Alice + Olivia Dress, J.Crew Necklace, Christian Dior Sandals (similar here and here)
I tend to be someone who does everything in my power to stay away from public displays of affection.  When catching others in a moment of PDA, I try my best to awkwardly avoid eye contact as I slowly back away before turning and running for freedom.  I'm very much the same in my own life, and I can't really say why.  So when the subject of renewing our vows came up, I held back on my first reaction to roll my eyes and throw up a little bit.  I'm so glad we decided to go ahead with the ceremony, which was hands down the highlight of the trip, as well as being loving, honest and rewarding.
I wanted to share a few pictures by the amazing and talented Helene Havard, who captured the dreamy day.  We had the most amazing event coordinator that arranged everything for us, and whom I quickly tried to make my new best friend connected with.  Sharing these photos is most definitely a step out of my comfort zone, but they were just too beautiful to keep to ourselves.