One Piece, Three Ways – Peplum Top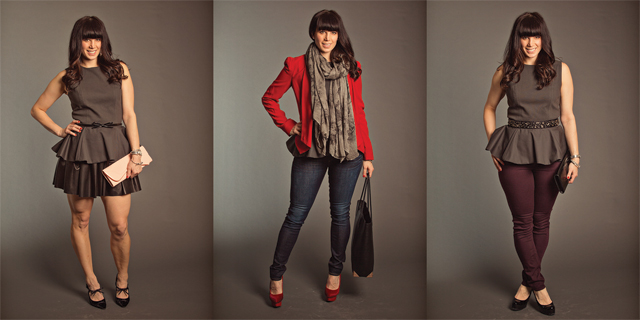 Julie Haus Peplum Top, Alice + Olivia Skirt, Prada Belt, Manolo Blahnik Pumps, Christian Louboutin Clutch (similar here), Rebecca Minkoff Blazer, Rag & Bone Jeans, Charlotte Olympia Pumps (similar here), Yves Saint Laurent Clutch, Faliero Sarto Scarf, Rag & Bone Colored Denim, Club Monaco Belt, Yves Saint Laurent Pumps, Alexander Wang Handbag
For this week's One Piece, Three Ways I thought I would show you how I have been pairing one of my current closet favs, the peplum top.  I love that this piece tucks in my waist in the most flattering way.  It truly has been such a versatile item in my closet, and despite all of my long sleeved blouses and chunky sweaters, this top has been on repeat for some time.
Look 1 – Date Night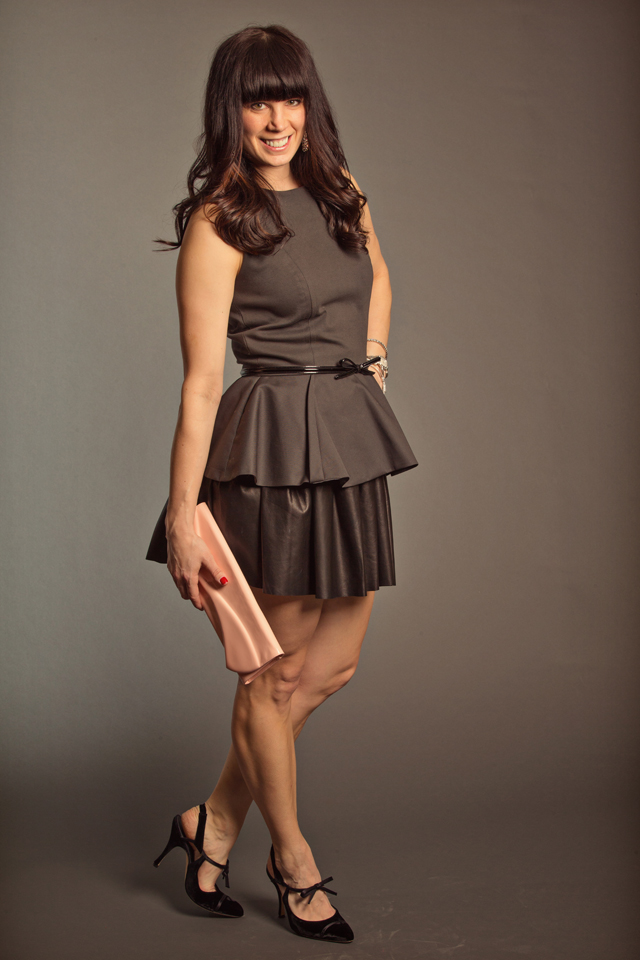 I absolutely love the ability to pair your peplum top with a skirt to create the illusion of a one-piece dress, and yet, you also have the option to pair it over top a dress to create a skirt/top combo.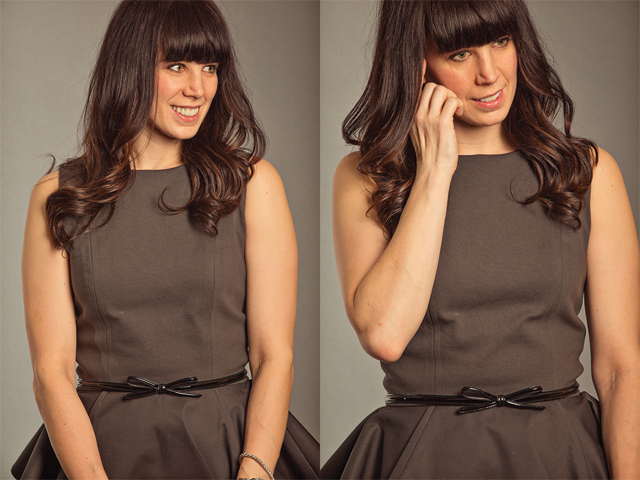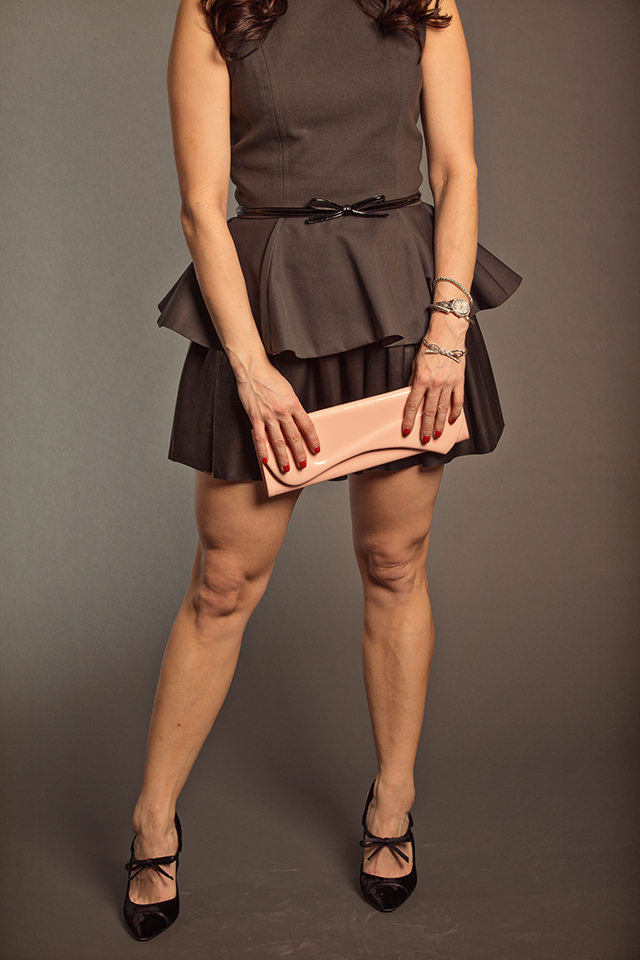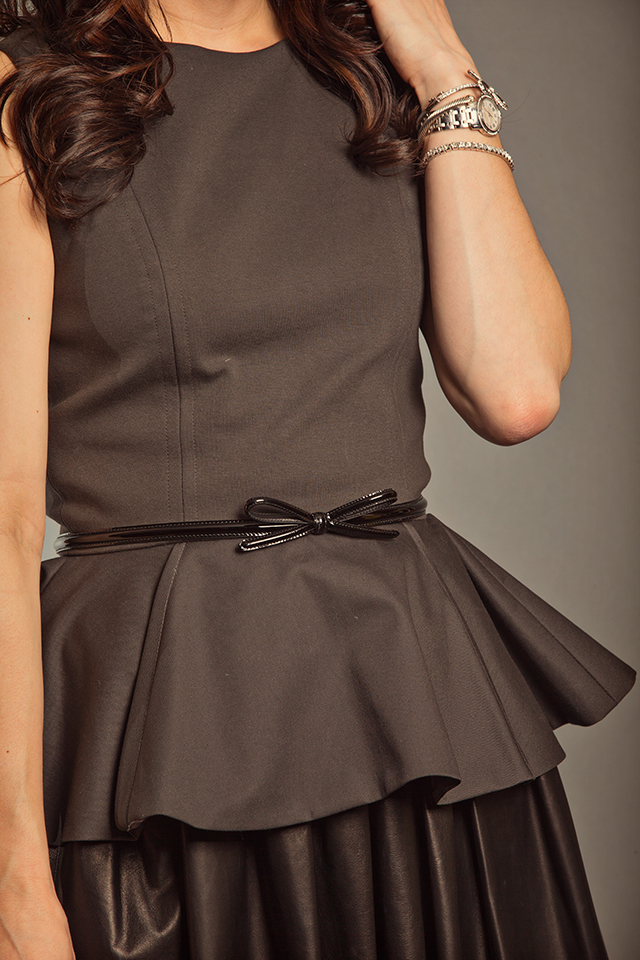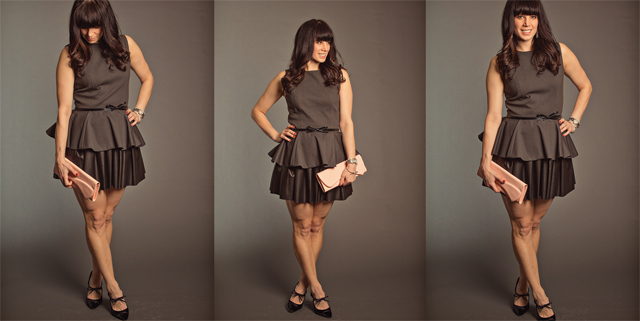 Look 2 – Afternoon Outing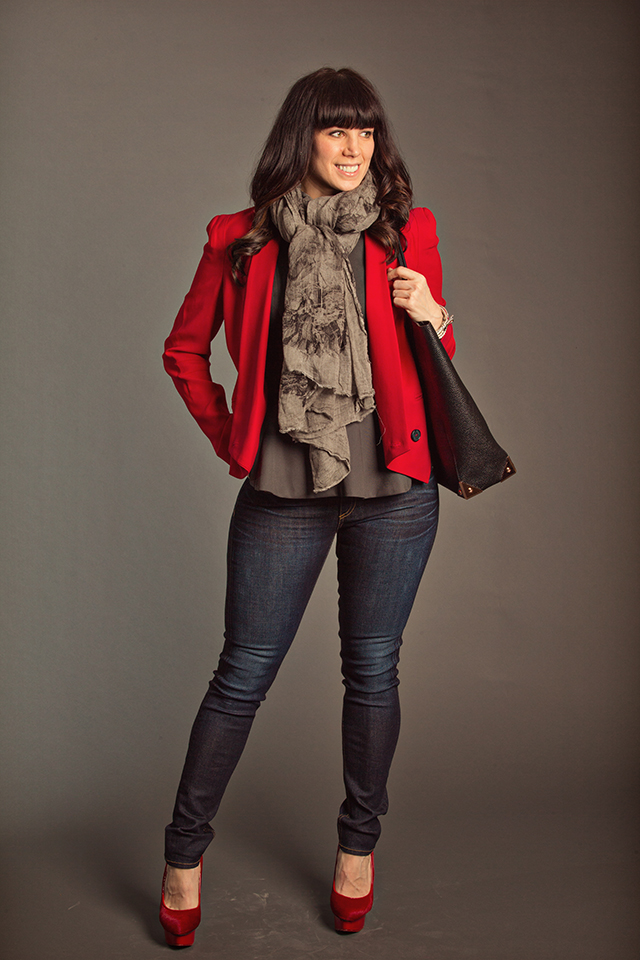 Don't let the peplum intimidate you from styling it any differently than you would a regular blouse.  If you want to show it off, look for a blazer that has a higher cut that will allow the peplum to peek out from underneath.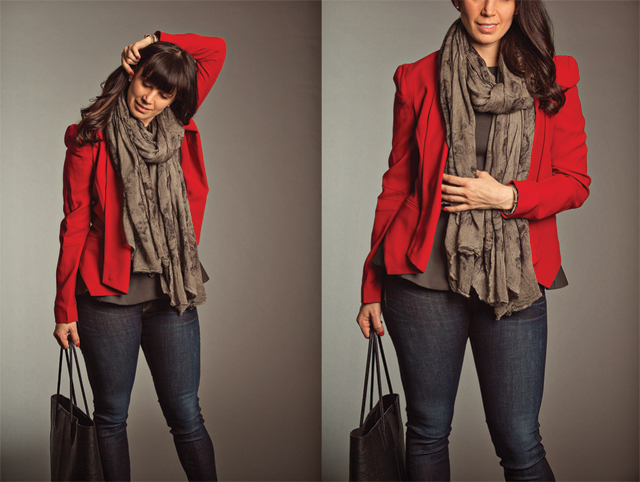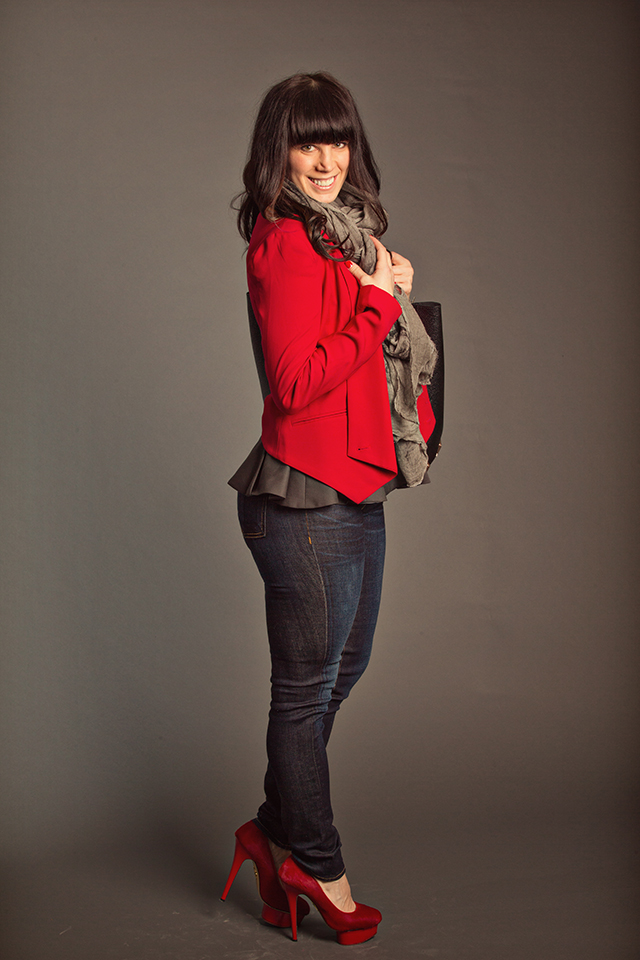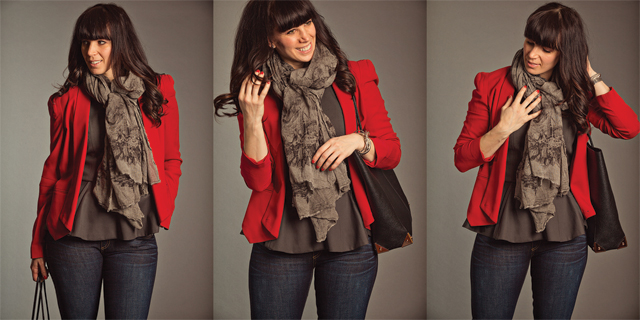 Look 3 – Casual Cocktails
One of my favorite pairings of the peplum is perhaps the most simple to put together.  Skinny pant, (in any color), detailed belt and sky-high pumps.  This is the perfect look for dinner out, an art show or cocktails with the girls.