Signature Series – Haystacks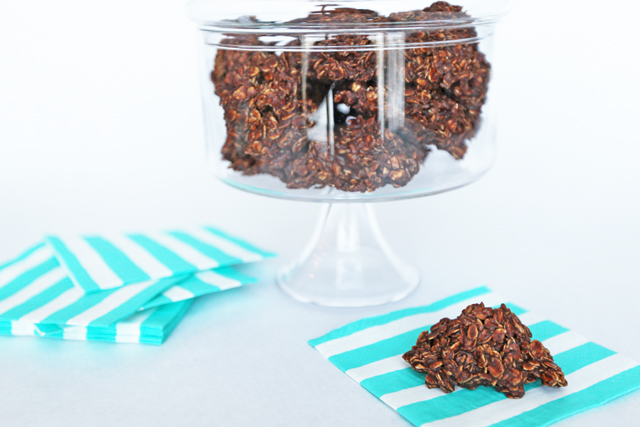 One of the items that I made relentlessly when I lived in Vancouver was a no-bake cookie called a haystack.  These little bits of deliciousness were made often, partly because they are incredibly quick and easy, but mainly because of just how tasty they are.  The trick is to boil them for exactly five minutes so that they harden after they've been spooned out.  You're guests will be beside themselves when they bite into them, and they'll think you slaved away all day.  Don't worry, I won't tell.
Haystack Recipe
½ cup butter
½ cup cocoa powder
½ cup milk
2 cups sugar
1 tsp. vanilla extract
4 cups rolled oats
Melt butter in medium saucepan.  Add milk, sugar and cocoa powder and bring to a boil over medium heat.  Let boil for five minutes.  Remove from heat and add 1 tsp. vanilla extract.  Pour over oats and mix well.  Using a tablespoon, spoon out cookies on wax paper.  Makes approximately 18-24 (depending on size).