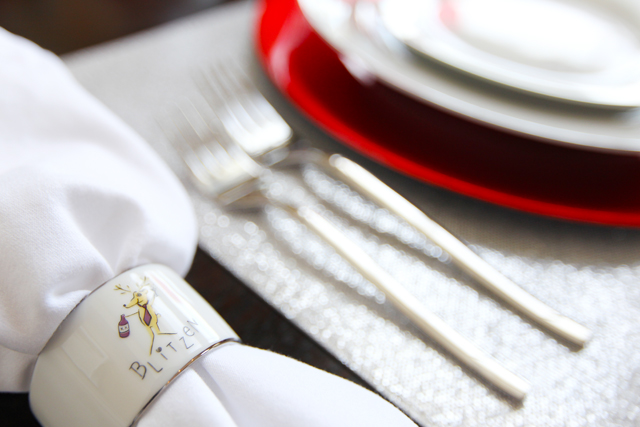 I love creating a place setting that makes my guests feel special when they take a seat at the table.  With Christmas fast approaching, my planning for this year's setting is well under way.  I thought I would share three possible options for you to incorporate into your holiday setting this season.
One of my favorite settings to pull out at Christmas is a whimsical take on Santa's reindeer.  It's a cute way to incorporate the holiday, and it's great fun to pair up the personalities on the plates with those of your guests.  On special occasions I like to have nametags to take the guess work out of where to sit.  Otherwise I fear all of my guests would assume the Blitzen setting.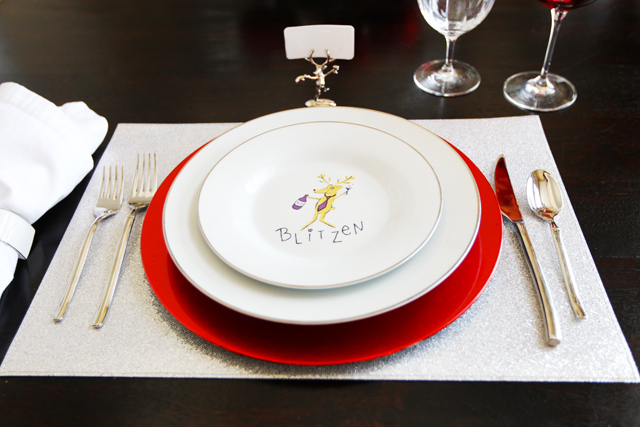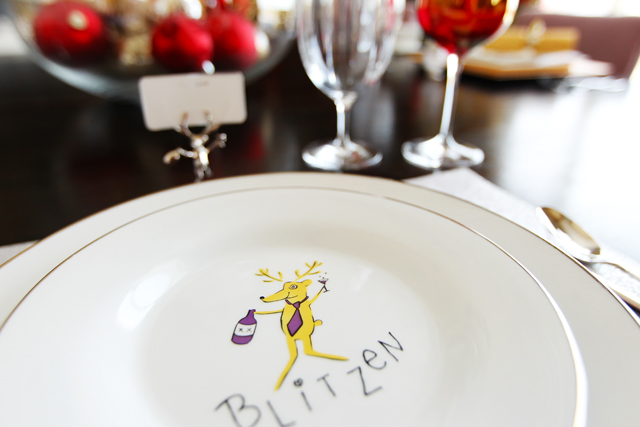 Going glam is always a favorite for me.  I do this mostly by using white, cream and gold pieces.  I add both red and white wine glasses to the setting, and a Christmas cracker always helps to excite your guests.  I found these hand stitched napkins in Germany last year, and I knew they would have a home in my holiday festivities.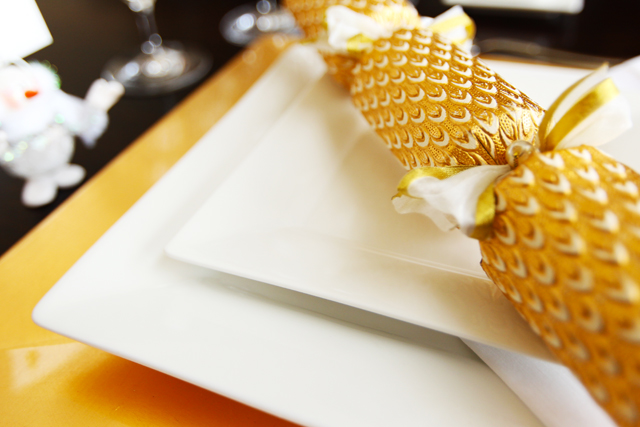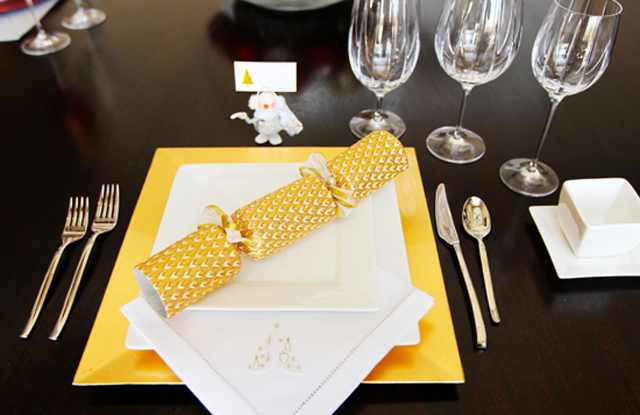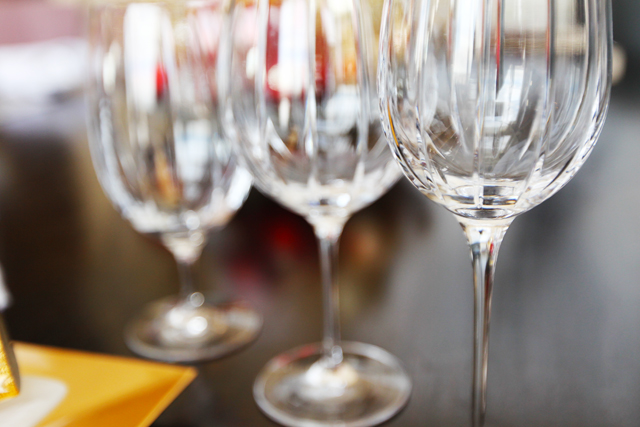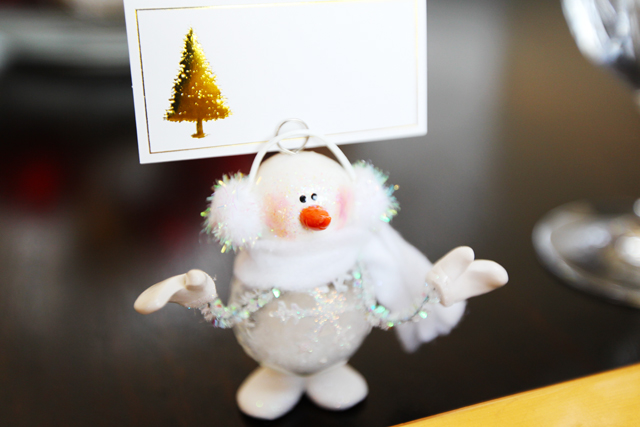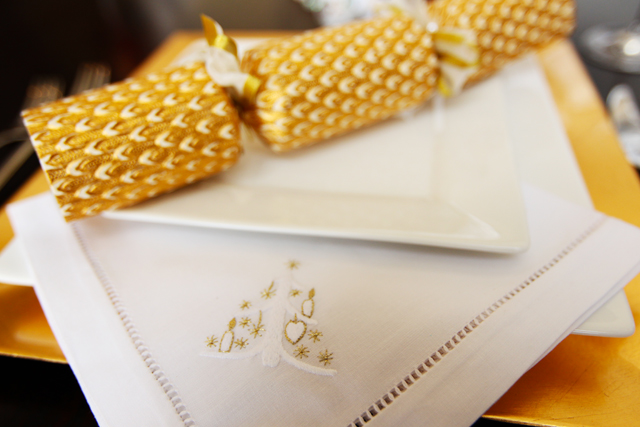 Finally, don't feel like you need to go out and purchase specific holiday dinnerware.  I created this place setting using everything that I use throughout the year to create a more rustic feeling setting.  To add a little Christmas touch you can top it off with a Christmas cracker, or to maintain the earthy feel, a sprig of rosemary would also look incredible.